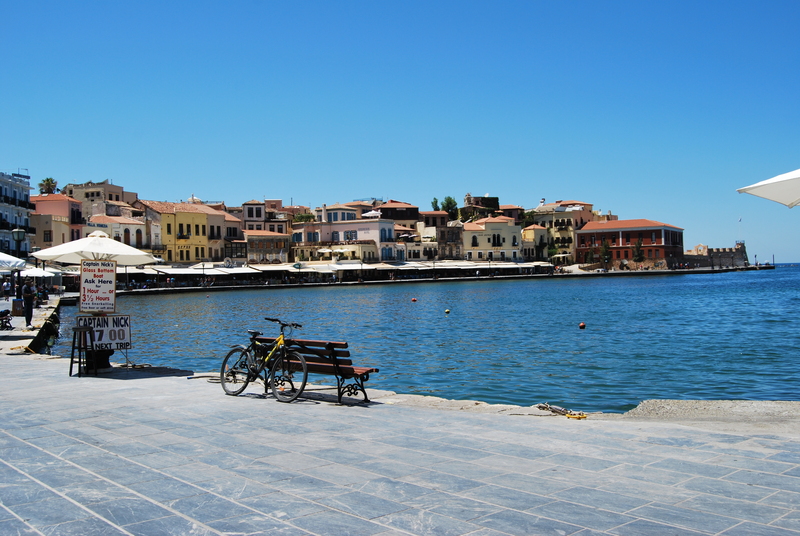 Chania was founded by the Venetians in the area, wherein ancient times was Kydonia (Minoan settlement). The city has about 70 000 inhabitants. The number increases significantly during the summer because a lot of tourists come here. Chania is full of life, in the winding streets of the old city between buildings richly decorated with bas-reliefs and ornaments przystrojonymi balconies you can find small cafes, bars, and taverns. The beautiful Venetian harbor with a lighthouse encourages walking and contemplation. Chania is full of historical monuments, such as churches, forts, arsenals, and City Market. You can also visit the Byzantine museum, archaeological, historical. The city is rich in cultural events. Thousands of tourists flock here, but still retains its charm Chania and has not globalno - technical changes. Renting a car, Chania and the area around the city can be visited in one day. You can also easily get to the beautiful beaches.
Chania city is situated in the middle (north and east part) of Chania prefecture, is the capital of this prefecture and it is an economic, commercial, transportation, and administrative center. The city's population is over 60.000 permanent residents built over the ruins of the ancient city of Kydonia.
The monuments of the city can testify that the city of Chania through time had influences of many civilizations. Chania is a very beautiful city with a personal and historical interest.
Chania is one of the nicest cities of Greece and one of the most popular tourist destinations of Crete. Every year (exhibitions, festivals, theatrical and musical performances, etc.) are organized every year.
creterentcars
Photo Gallery