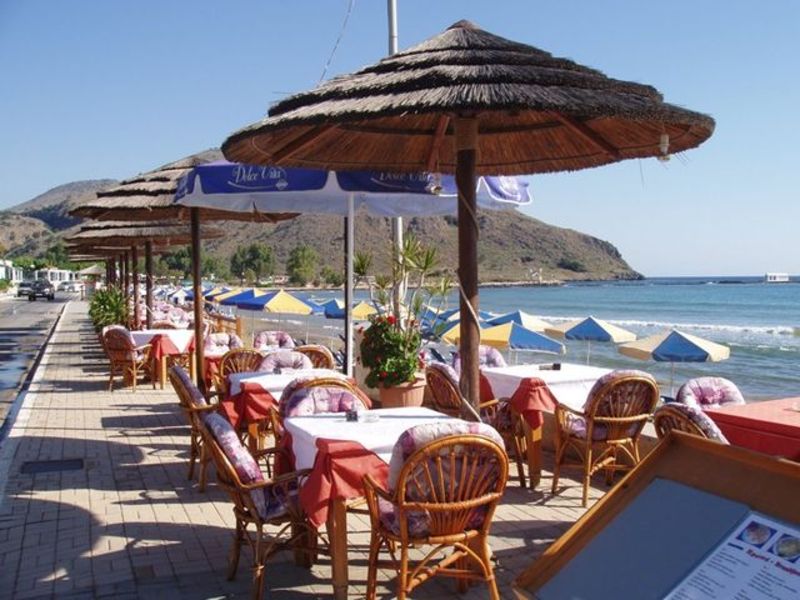 Georgioupolis is a beautiful seaside town on the north coast of Crete, surrounded by a green valley full of trees, rivers, and springs. It is located 38 km east of Chania and Rethymno is at the border.
Georgioupolis Beach stretches eastwards for about 2 km. West Beach flows the river "Almiros" and therein lies the small port of the village of Georgioupolis. From there begins the beach, next to the church of St. Nicholas is in the water, built on a rock. This quaint little church joined to the coast through a small pier, where you can walk starting from the beach and reach the church, surrounded by the sea.
The beach is sandy and has shallow crystal clear waters. It is organized with umbrellas, showers, and a lifeguard. It also offers many options for water sports and horse riding in the sand. Along the road above the beach, there are tavernas and cafes. The beach is exposed to the winds when they blow in the area and need attention since then generated currents in the sea.
About 700 meters from the beginning of the beach to the east, the beach is intersected by the river \"Pass\". Around the mouth of that river is lush vegetation and the landscape is lush. From the river to the east and the beach widens and joins other beaches, even to the east, creating a great beach 10 km.
creterentcars.gr