Askifou plateau Crete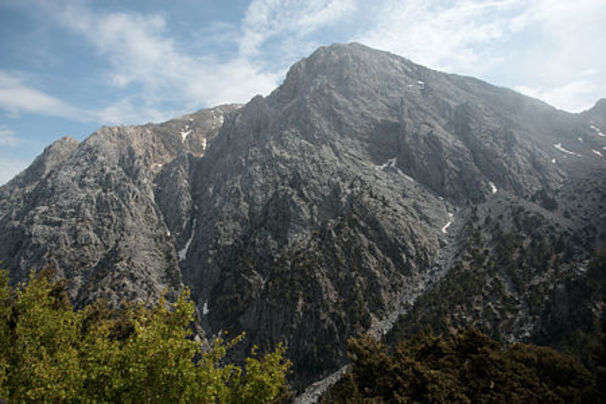 Askifou plateau is located 50 kilometers south of Chania at an altitude of 730 meters. Surrounded by high rugged mountains Crete White Mountains hide within the fertile plain of the plateau, which resembles a large bowl. The shape of thought took the plateau its name, by paraphrasing the ancient Greek word "deep bowl" meaning cup. The plateau is thought once many years a lake.
Plateau Askifou played an important role in the revolutions against the Turks. In 1821 there was a big battle there among Sfakians and the Turks and won the first. But two years later, in 1823 Askyfou the settlements were destroyed by fire by Hussein Bey.
One of the attractions that you can see in Askifou, which is a remnant of that era, are two fortresses ruins at the top of the hill in the northeast of the plateau (near the village Goni), which were built by the Turks to control over to Sfakia, as the area of Askifou is the only road that connects the northern coast, the bay of Souda, with Sfakia and southern sea.
On the plateau, there are four picturesque villages built around the perimeter (Ammoudari, Goni, Petres, Kares). In Kares village to visit the private war museum Mr. George Hatzidakis, who as a child began to collect remnants of war, especially the Second World War. The museum has weapons, bombs, swords, martial aircraft parts, and other war materials. Ammoudari village is the biggest, the most organized of the other villages of the plateau, with cafes serving delicious meals, also some rooms, gas stations, etc.
To visit the plateau should follow the road that starts from the village of "Taps", located on the northern road axis of Chania to Souda. But the road to the Askifou is uphill and curvy. For this reason, you could rent a car from Crete Rent a car, which can serve you directly from the port of Souda, and visit the Askifou plateau in safety and comfort.
creterentcars.gr
Photo Gallery