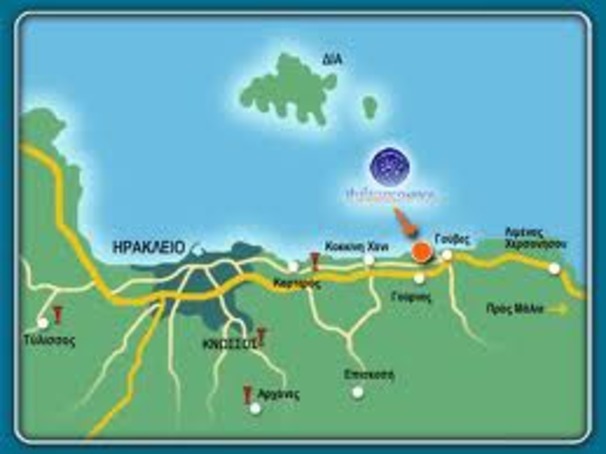 The Aquarium of Crete is the largest of the South Mediterranean and is a popular destination for locals and foreign visitors. If you do not have your own vehicle, you could rent a car from Crete rent car to visit with comfort and safety this unique destination, and is only 14 km east of Heraklion, on the site of the former American base in Bowls Heraklion.
This unique jewel of Heraklion is the brainchild of the Greek Centre for Marine Research, opened its doors for the first time to the public in December 2005.
In CretAquarium you can easily guided through individual or group auditory special electronic devices provides the aquarium. In addition there is a special space documentaries to discover the wonderful world of the sea! In Cretaquarium you can see more than 200 marine species through the huge windows of the aquarium water and to feel that you are at the bottom of the sea!
The area of ​​Thalassocosmos also features a café and restaurant, but also a place with handmade gadgets and books that are inspired by this unique marine world.
Renting a car from Rent a car in Crete you can easily visit the Aquarium in Crete and all roads are street signs that contribute to the easy access to it. The Aquarium provides ample parking for visitors and thus makes it easier to stay the visitors on site.
The opene minutes tining hours of CretAquarium during the summer months are: May - September 9:30 to 21:00 and from October to April 9:30 to 17:00. The entrance to this is 6 € for the public.
Finally, having rented a car from Crete rent a car you could go to the beach very close to Cretaquarium and enjoy a swim in the shallow, clear waters of this beach which is just minutes from the aquarium!
crete car rental
creterentcars